Forex is about to come of age with the first
scientifically proven system to take money
from the Forex market with mathematical precision

When you sit in your car each morning, you expect it to start... that's because the engineers and scientists made it that way. Why should Forex be any different?... you should expect to make money when you sit down to trade.

Hi there

My name is Cristina Ciurea and I am a professional Forex trader.

I am probably a lot like you and I would like to tell you about what I believe is the most powerful Forex secret in the world.

I can confidently say that no one else has this information, because I discovered it and I will only share this with a few people who are serious about becoming wealthy with me.

Please take the time to read the very important information contained on this page. The last time I agreed to share this with a few other people, it sold out in 1 minute and 35 seconds.

I don't know if I will sell out today, and if I do, just how fast that will happen, but what I do know is that my secret will be severely limited.

Maths Genius Discovers Forex Loophole




Who is Cristina Ciurea anyway?


Cristina is widely regarded as one of the best Forex traders in the market right now.

She was hailed as the best trader of 2011 and proved she was the best by winning the live (real money) round of the Surefire Trading Challenge, achieving 161.12% in one month. She did this in front of thousands of people and her audited account is still open for anyone to examine.

Even though her monthly private $500 one-on-one coaching sold out in record time, she still finds time to help over 4,000 traders on her Facebook and Twitter pages.

Thousands of people follow her unique analysis, that the industry is calling likely the most precise market information ever seen.
"I will share my simple to follow, scientifically proven winning system, with a
few fast acting people... but only if you first agree never to share this wealth
building formula with anyone else"
Many years ago, I was a math teacher and although I loved teaching maths, there was no money in it. Some of my friends tell me that I am a natural teacher. I love working with people and sharing my knowledge.
That's why I am looking for a very special (but small) group of people who really want to change their lives.
I want to make them the
most successful traders in the world
using my proven scientific trading formula.
I believe anyone can learn my mathematical formula for trading Forex. In fact, it normally only
takes me a few hours to teach people how it works.
Even though the secret is easy to learn, I only want to work with people who
sincerely want to build wealth and leave a lasting inheritance
for their family and children.
This system has made me financially free
and I am now creating a new life for myself and a few people I have shared the secret with. My small group of friends who trade with me, have a life only a few people will ever achieve or could dream of.
Here's a few things you should know:
I won't be sharing this information anywhere on the Internet. It will be delivered to your door in a carefully prepared package.


Only a controlled, limited number, of Scientific Forex packages will ever be released.


You must agree never to share the secret with anyone else. This information is for my private group only.


I will hold nothing back. I will not only share the Scientific Forex system but I will share the knowledge I have learned helping thousands of people who follow my teaching, on how to trade Forex. This information is vital, because I now know the fastest way to get a complete beginner up and trading in days.


This small group of trading aces will have exclusive access to my learning lab. This is a confidential area where I can share ideas and work with my group.


Like any good teacher, I only want the very best for my students. Anyone who manages to get in today has my personal assurance, that I will be there for them every step of the way.


My commitment that only the people who become part of this will ever know the secret.
It has always been a dilemma for me to share or keep the secret I have discovered. I received so many private messages from people
who really need a little help to get back on their feet,
that I just couldn't ignore it anymore.
I know from the hundreds of emails I get, that everyone would like to know
how I manage to trade with such accuracy
that I beat over 2000 traders from all over the world to win the biggest trading competition in the world.
But here's the truth,
I know, as a teacher, that if you give the student the answer without teaching the student how to work it out for themselves, they eventually fail when they have to do it by themselves.
That's why I am going to keep the number of people who I will share my powerful formula with, to a limited number of people.
I think the people who act fast, and make a decision are probably the right type of people for this
amazing wealth building gift.
Let me just say that there are things I have uncovered about trading Forex that I have never seen in a book or on the Internet. I think it might be just the way I approached learning to trade in the beginning. I always looked at it scientifically. If I couldn't repeat the result, then it just wasn't scientific. For example, there is always a point in time during a trend when price returns to a certain point.
I managed to measure that point with such accuracy that my trading was profitable from that day on, and that's just the beginning.
To be honest, anyone can master this, you don't need to know any maths or complicated formulas, it's all common sense if you really look at it. I never thought it was that special until other traders started freaking out about my results. They said my trading was the
closest thing to owning a cash machine they had ever seen.
I must say, it did change my life, and I think it can change the lives of other people too, but only if they manage to get a copy of my secret.
Let me make this clear
I'm not trying to convince you that I can solve all your financial problems with this system, or that you can plug this in like a TV and rake in a truck load of cash.
The reality is that it will take a beginner about one day to learn how the system works
and start to use the formula. Even then, I like to work with that person just to make sure he or she knows the potential risks and rewards.
Nearly everyone is trading
the same way
Here's the first problem. If you trade the same way as everyone else, you can only hope to get the same results. The problem is that everyone else is losing. It actually shocked me to learn that most traders, and when I say most traders, I mean 98% of traders, lose money trading. That's not just the small guys like you and me, that includes the big guys too. My scientific system has proven that it works in some of the worst market conditions that we will probably see in our lifetime.


By analysing the people who email me, I can see that the majority of people who either trade, or would like to learn how to trade, have a full-time job. The unbelievable thing is that some of these people have been trying to learn a system for years. In fact, one very sincere gentleman had been studying Forex for over 10 years without a winning year. These are people who believe in Forex and have been let down by get rich quick marketers and dishonest traders.


In some ways, I think I have been very lucky because I also have a degree in auditing, and whenever I saw a system or automated trading robot I was interested in, I looked at the results with a microscope, it's just the way I am. This saved me a lot of money because I could see that 90% of the things for sale could never work, the math was just against them. When I did find something I was interested in, I would always email the seller and ask to see their real, live account trading statements - so far, I haven't had a reply to any of my requests. My statement account appears below.


I have also been approached by many Internet marketers who have promised me the world in order to make a deal with me to promote my Scientific method. Some of the things that they have told me about how they get people to buy, are just shocking; they basically would sell their own grandmother to make a sale. What's more, they haven't the foggiest about trading.


I would like to believe that there are a lot of honest traders out there who share their systems. I know there are a lot of people who just want something real, something they can hang their hat on.
About a week ago, a well known trader approached me and asked if I would recommend his system. I asked if I could see it first and test it. He was reluctant at first, but eventually gave it to me. It took me all of 5 minutes to figure out that every claim he made about the product was from results of only three months of trading. When I questioned him on this, he told me that was all he needed to sell the thing. It actually depressed me to realise that this is how people, who sell products to me and you, think.


Most traders you see on a website are not real. This floored me when I got to know how things work in the Forex world. Did you know that most of the people who are supposed to be the owners of the product are just actors? You can usually tell this if they never make a mistake when they talk, or they look like they just stepped out from a magazine cover. Regular people, like you and me, are just not like that.
I think the hardest part of changing your life and
creating true wealth will be just getting a copy.
From the volume of people who are on the notification list about Scientific Forex, and the number of people following this on Facebook and Twitter,
I think that there is a good chance this might sell out today.
Let me tell you an amazing fact...
Sorry Sold Out In
1 minute 35 seconds
When you teach something on the Internet, it's different from having students at your home. You use different technology and you need a way to communicate with your students. I decided to invite some of my followers on Facebook to be trained by me and to receive one hour per month, one-on-one coaching. The response was unbelievable,
I sold out in 1 minute and 35 seconds.
There will only ever be a small number of copies of the Scientific Forex system released. I think this is the most powerful Forex system in the world today. I also believe that this system can do more to transform your financial position and build wealth, than any other system out there. BUT, I only want to work with you if you are the type of person who can act fast, because that is one of the skills a trader needs.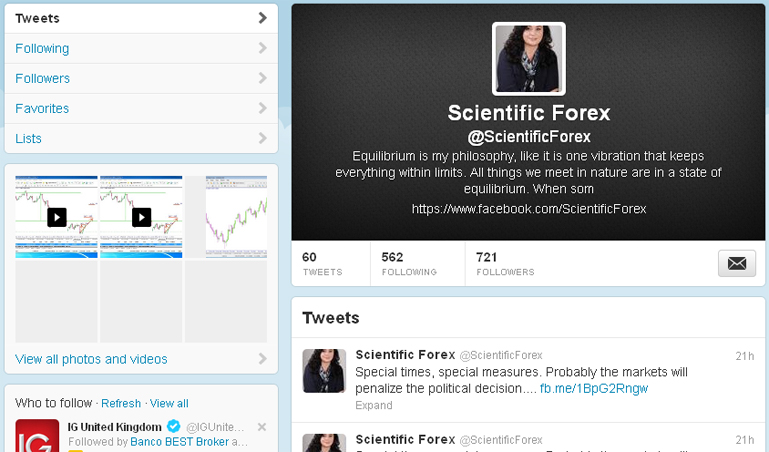 There's a lot of people who
want my secret
One thing I have noticed about a lot of these Forex products, is that the so called experts just appear from nowhere.
I mean, where were they before the sales page appeared?
I have always prided myself on the fact that I give something back. I do this because it's who I am. I enjoy working with people. I enjoy talking with people who have the same interests as me.
I do this for free because I get a lot out of it.
As you can see,
I have more than 6,388 likes on Facebook alone
. There are over
562 people following me in Twitter,
and to be honest, I don't really know how Facebook and Twitter work. The whole thing just sort of took on a life of its own.
I just started posting my trades and a few people started chatting and now I get emails if I don't post my new information. I think that the reason that my small private coaching sold out so fast, was because
there were so many people trying to get just a few spots.
That's why I decided to open it up to a few more people. The only thing is, that I can only deal with a small group of people.
That's all I want, just a small group of people who sincerely want to build wealth along with me.
I have changed my life and I want to change the life of the people in my group. I also think that keeping the group small is a good thing. The last thing I want is for my secret formula to be published all over the Internet.
Once these few individual number of copies have been sold, that's all there will ever be.
The copies will be hand delivered by the courier, to make sure only those special people ever get to share the power of Scientific Forex.
I almost cry when I
get some of my emails
I can't tell you how heartbreaking it is to get some of the emails I see. It also makes me angry. Take this interesting fact I read on Wikipedia for example -
The average foreign-exchange-trading victim loses about $15,000. That's shocking, don't you think?
It Could Easily Be Prevented
This is why I think anyone interested in Forex should just apply a little common sense when they buy something.
You see, it is never the cost of the course that is the problem, it's the time and money you have to invest that's the problem.
You don't want to waste 6 months of your time investing into a system that never worked to begin with. You might think that will never happen to you but let me just remind you that something like
90% of Forex systems don't work
. That's a big number. In fact, the odds are that if you just randomly buy the first Forex system you see without any research, you will probably find you have just wasted your money.
Here are some tips that might help you make the right decision:
Deal with a reputable publisher. Most of these fly-by-night Forex systems have nothing more than a website behind their name. If you were to go back through your emails and have a look at some of the Forex pitches from a year ago, you would find that they don't exist anymore, scary but true.
That's why I chose to partner with Old Tree Publishing. One of the oldest and most respected names in trading education. They have been publishing since 1998 and are probably the industry standard for honesty and integrity.


I have personally been helping traders and sharing my analysis on Facebook and Twitter for the whole world to see. When you have thousands of followers, it's hard to hide your mistakes. I have never claimed to be perfect, but I do claim to be honest in what I tell people. I was just like you, I know how it feels to want something so bad that you will believe just about anyone. That's why I am careful about claiming something I can't deliver.


I don't like to brag, but I can offer you proof that I can trade, and that my systems works - here's how. In 2011, I took part in the biggest independent trading competition in the world, and won. I beat over 2000 traders from around the world in what I was told was the toughest competition they had ever had. Not only did I beat 2000 traders, but I lead from the start, trading a live account and after one month, I gained 161.12%.
Here's Proof
Record Breaking Results
As you can see from my account, I achieved 161.12% trading a live account in one month.
Try getting that at your local bank. The reality is that very few people can do that unless they have found a secret as I have.
I call it a secret, but really I just used some common sense and a little science. It's the little science that makes all the difference. Maybe it's because I was a math teacher and that I look for the simplest way to solve an equation, that lead me to my discovery. All I can tell you is that, so far,
I haven't seen anyone else who can produce these outstanding results.
This is why my students are having such great success. I have figured this out for you. I have done all the hard work and all the calculations. I have done all the back testing and all the research. All you need to do is trade it with my help. This is the same system I use in my own trading every day.
Here's how to trade the biggest
market in the world with an
accuracy so precise that you will be
able to trade when you want to, and
still run the kids to school
If you want to be able to live the life of your dreams and basically make money when you want to, I can think of no other franchise, job or profession that is more adaptable than Forex.
Can you think of any other thing that you can have unlimited potential to make as much as you want to? Not only that, but is open 24 hours a day so you can trade when you want to.
Remember, I only produced a small quantity of these and only a few people will ever see the secret of the Scientific Forex method.
It's important that you know exactly what you are getting, so when you buy the Scientific Forex method, you get what is listed below.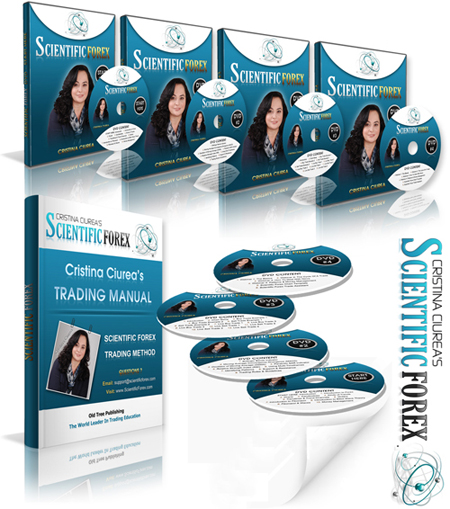 DVD 1




Introduction to Forex - Learn the basics. I know some of the group will already be traders, but I have a whole training program for people new to trading.
Charts - Start from the very beginning. People think they understand charts, but just 10 minutes spent studying with me might just change what you think.
Candlesticks - What you need to know. If you read my declassified report, you will know that I have done a lot of study of candlesticks. I use them extensively in my trading.
Kinds of Trends - How to make sure you are always in the money. Traders think they know how to draw a trendline, but in my course, I show you how to draw trendlines that make money.
Trendlines & Trend Channels - How to know how much money to take before you stop. I think my method of drawing channel lines is simple, fast to learn and works like gangbusters.
Orders - how to protect your profit. I'll show you how to make trades with the highest probability, while still protecting your money.
Introduction to Fibonacci - One of the best kept secrets in trading. This is one of my secret weapons in trading, especially the way I use them.
Introduction to Elliot Wave - Trade the way the pros do with Fibonacci & Waves. This will teach you how to pin point the big trades. I have an easy way to learn and apply Elliott waves that makes making the right trade easy.
Money Management - How you can double your cash by using a top secret algorithm.
DVD 2




Bollinger Bands Indicator - How to take one of the most accurate indicators and super charge it to a point where one look will tell you if you have a trade or not.
Moving Average Convergence-Divergence (MACD) - How to combine one of the most common indicators and predict future market turns with uncanny accuracy.
Oscillator of Moving Average (OsMA) - Why this seldom used indicator could hold the key to success.
Parabolic SAR Indicator - Originally hailed as the Holy Grail, I have found a way to use this that might just be the most powerful use ever seen of this indictor.
Relative Strength Index (RSI) - If you want to know if you are on the right side of the trade, just follow my unique tactic that produces unexpected results.
9 Trading Rules & Guidelines - This is where the magic happens, and this is why it's so simple anyone can trade this system. Only the few who get a copy of the Scientific Forex will know these rules and how to apply them. The rules are only part of the process, but once combined with my proven method of trading you will become unstoppable.
Using Multi-Timeframes - How you can use different time frames to pin point when to take the most money from the market.
Identifying Patterns - If you can join the dots of these simple patterns, you can build wealth faster than any other trader. Did you know there are some patterns that are so priceless that the probability of success is so much in your favour, that it's almost a no lose situation? But these top secret patterns will only be revealed to a select few.
Support & Resistance - There are always key areas in a market which become turning points. If you know exactly where they happen, you can make a truck load of money each time it reaches these key levels.
DVD 3




Introduction
Chart Setup - Prepare your charts the exact same way I do by setting up your charts exactly as I do. The fastest way to learn my system is to copy what I do.
Buy Trade Example 1
Buy Trade Example 2
Sell Trade Example 1
Sell Trade Example 2
Watch as I walk you through examples of my trades and what's going through my mind as I take trades.
Live Buy Trade 1
Live Buy Trade 2
Live Buy Trade 3
Live Sell Trade 1
Live Sell Trade 2
Live Sell Trade 3
Live Sell Trade 4
You can dress it up any way you like, but there is no substitute for watching someone trade the markets live. You don't see this often because most traders can't do it. Just think of the confidence you will have knowing how easy it is to trade this system, proven by watching me trade live.
DVD 4




Webinar 1: The Basics
Webinar 2: The Cycle Of A Trade
Webinar 3: How To Deal With News
Webinar 4: Patterns & Money Management
My private members will work with me on my weekly webinars where I can show trades, charts and answer any questions the group has.
Scientific Forex Chart Template - Just add this to your chart and you will have the exact same set up as I do.
Top Secret
Trading Manual


Initially, I was going to include this as a PDF on one of the DVD's but I just couldn't take the chance that it might fall into the wrong hands.

I have meticulously documented every part of my system, so that you can follow exactly how I trade the system.

The whole system is simply laid out so a beginner can be up and running in no time.

Having this in your hands is the same as having the original recipe for coca cola, it's that valuable. This manual is basically a blueprint for building wealth and I will only share it with a few people who show me that they are serious by taking action today.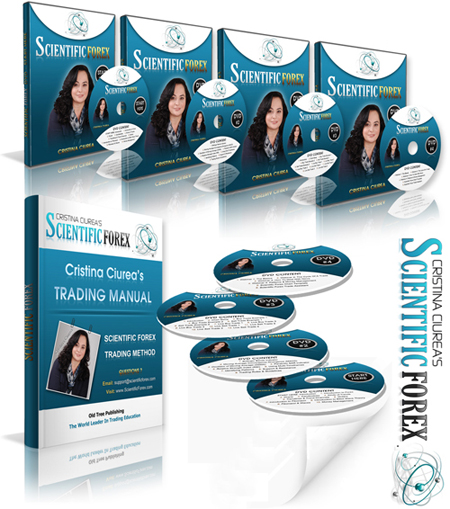 Traders Lab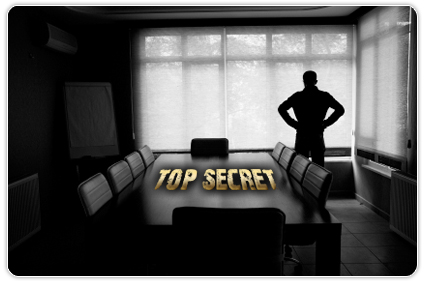 Ok, this is where it gets interesting, and unfortunately only people who manage to get in will ever see this area.
This is where I share my research, analysis and things that only my students see.
This area is fully interactive with a live forum. Each day, you can login and see how other people have done using my system as they share their trades. This is a great place to learn because you will meet others, just like you, who are doing well.
I will be holding regular live webinars to help anyone who needs help. It doesn't matter what the question is, I am happy to answer it. If it's a complete beginners question, that's fine, or if it's an advanced technical question, I am also happy to answers that. This is for my little group only, so I consider it a family and there are no silly questions in my family.


I will also be updating my personal trading blog each day with what's happening in the member's area. If you are running short of time, you can quickly check for any updates.


From time to time, I will be releasing trading reports on things that I have researched. You can use these reports to help build your trading education and also as reference materials.
The thing I want you to remember is that when the courier rings your doorbell with your copy of Scientific Forex, that's not the end of it. I will be there to help you every step of the way.
Use this simple to learn system to
change your life
Even though only a few people will ever see the priceless information contained in the Scientific Forex package, I have spent hundreds of hours on it. This is the same information that my private coaching clients pay me $500 per hour for. You get this easy to follow, step-by-step system for a one-time payment. Now, why do you think private clients pay me $500 per hour? - because it makes them money. This could make you money too.
You want to be up and running quick - right? This is probably the fastest way you can learn Forex in a safe environment. There's no fluff in my course, I know how little time everyone has these days and each DVD has been condensed to give you the absolute essential information, without waffling on for hours.
You just need to follow the step-by-step proven trading system. Remember, this is the same system that I won the Surefire Trading Challenge with 161.12%. During the competition, I used a live account, which you can verify above. You get this same system.
I'm there to help you. I know how frustrating it can be to buy something then you can't reach anyone when you have a problem. That won't be the case with my group. You will have all the help you need. You will have my Skype details, email address and phone number. I want to see you succeed.
It doesn't matter where you live, or what time frame you are in, Forex is open 24 hours a day and there is always a trade waiting to happen.
Remember, there were are very few
copies of Scientific Forex made for this special release
A Few Things You Should Know
As I mentioned before, I was a math teacher for many years. I have a degree in mathematics from the University of Alexandru Ioan Cuza and my area of expertise was in Riemann subspaces equations.
And...
I also have a Masters degree in Audit of Banking and Financial Institutions from the Academy of Economic Studies in Bucharest.
This probably helped me as much as the math degree did in trading Forex because as an auditor, you have to pay attention to every detail.
I loved teaching math. There was nothing I liked better than sitting down face to face with someone who shares the same interests as me, and working with them. The only problem, as you may have guessed, is that
there is no money in teaching maths.
I also want to give a little more detail about the trading competition I won. There were
2916 people who took part in the competition from all over the world.
These traders ranged from complete beginners to seasoned veteran traders. I was told that there were more professional traders who took part in that particular completion, than any of their previous competitions.
There were two rounds to the competition and one of the things that made the competition so tough, was that the general public could see every trade.
Every time I made a trade, it appeared on the leader board instantaneously. There were thousands of people following the competition each day.
The first round was a demo round and the competition was fierce.
Even though I was competing with some of the best traders in the world, I still managed to make 293.67% in one month.
After the dust had settled, the top 30 traders were selected to go through to the next round.
In this round, the accounts were live, so we used real money. In that round, I lead from the start and eventually, I made 161.12%.
This was also one of the highest percentages anyone had ever won the competition with.
An
easy way
to take the first step towards
amassing wealth trading Forex
Because the group of people who have access to my system will be so small, it's very important that everyone is happy. I really mean that. I only want people who are fully committed to becoming powerful Forex traders. That's why I am going to make absolutely sure that no one loses in this program.

If you commit to learning this simple system, and it doesn't work for you, then you can have your money back. You can have the whole course for 60 days, and if for any reason you don't think this is for you then, you can have your refund. The refund doesn't cover postage obviously.

There is no small print here. The terms are not hidden in some obscure place on the website. There's no conditions to the refund. There is no minimum number of trades, or qualifying process for the refund. It's simply this - if you don't like it, or don't believe it has lived up to your expectation, simply return it.

Remember, this is backed by one of the biggest names in trading education, Old Tree Publishing, and orders are processed by probably the most respected payment processors on the Internet, ClickBank. If you know who they are or have heard of either of these companies, then you know they don't have problems with refunds. There's no support person with an attitude or person to give you a hard time.

The reality is that life's too short to have people in who don't want to be there. I want to work with people who are excited about trading, excited about learning something new, excited about building wealth by using their brain to trade a simple system. This should be fun and a joy to do. I understand that you can't please everyone and that's why I have no problem with anyone who decided it's not for them.

I think the real challenge is actually to secure a place, not that you should be worried about what might go wrong. Remember, I have intentionally made this to be for a small group. That group will probably do more in Forex than any other group ever put together, so get onboard while you can.
Is It Logical?
There are always opportunities in the Forex market, not only to make unheard of profits, but also to exploit the use of leverage. Leverage is probably one of the most misunderstood parts of trading Forex.
Where else can you automatically get to trade $100,000, just by having $1,000 in your account?
Think about this, the broker gives you $10,000 for every $100 you have. That's why you can make huge gains, even if there is only a small move.
But, I want you to think logically for a minute, why do so many people lose at Forex?
Here's Why I Think People Lose
When I started learning how to trade, it was mainly professional traders who were writing papers, reports and books on the different ways to trade Forex.
These people where like me and you, dedicated to their profession and had a genuine desire to help and share information. But something went horribly wrong.
I'm not sure when it happened but slowly, marketers began to realise that there was a lot of money to be made selling people the dream of making vast amounts of money by buying $47 or $99 products.
There's nothing wrong with that... except!
They ran out of products to sell real fast.
You see, Forex systems are not like loaves of bread, they cannot be mass produced.
Just think about it for a moment. If you had a new idea for a business and wanted to write a business plan and really do a good job with the research, find out all the facts, talk to all the people and eventually put together a model to try a proof of concept test. It would take months, and in many cases, years, to have a working model that would reduce your risk of failure when you started that business. That doesn't factor in the fact that the more experience you have in business the better the chance of success.
Well, it's the same for Forex, but it takes even longer. Once you have an idea for trading, you need to back test it for a few years, let's say 4 years, and then walk through each hour of each year, to simulate the conditions to make a trade. Once you have done that, and you're happy that you have something with legs, then you need to forward test the system by actively trading the system on a demo account without using real money.
Only after all that has been done can you use real money and find out if the system can really make money.
I would say it would take about 6 months to a year to do right.
Smoke And Mirrors
That's the problem, marketers want something to market all the time, but traders (real ones anyway) can't produce systems all the time.
Most traders only make one system, and if it works, it's the only one they ever make in their lifetime. That's not good news for marketers.
It's shocking, but it's true...
Because these modern day plunderers couldn't find anything to sell in this potentially huge market, they started to invent things.
This is sad, but true, and I know this to be a fact.
They went to outsource companies and paid them to make Forex systems and ghost write books on those systems.
So what do you think these underpaid outsourced companies do?
They invent a system. Most don't even care if it has any chance of working and the ones who do make an effort, just subcontract by hiring another group of outsourcers who troll blogs and forum looking for anything like it might work.
It doesn't take a rocket scientist to realise that 99.99% of free stuff on the internet doesn't work and was never designed to work.
Even worse, in the Forex market, people are hired to write content for websites regardless of what the quality is. What they do is just copy and paste stuff from different websites and what they land up with, is a Frankenstein article or report that nobody has even tested.
The marketers don't care, they paid for a system and they got one. In fact, they got one every week. They don't work, but they have something to market.
Here's where I want you to use a little bit of logic. When you see the sales page of a product, how do you know the product is any good? Well the reality is you don't know, nobody does, until they try it.
That's when people get hurt.
A great sales page is no measure of how good the system is.
I also hold myself up to that same measure, so there is the only true way to know if something works, and that's with proof.
I am a professional trader and trading Forex is how I like to make my living.
I won the biggest independent trading competition in the world by the largest lead they have ever had, by making 161.12% in one month of live trading. You can login to that account and verify that it was a live account. I did it in one month, and you can verify the percentage I won by. The next time you think of buying a system, ask yourself if the person selling that system can match what I did.
When I won that Surefire Trading Challenge, I competed against 2916 other traders from around the world. Virtually every country in the world was represented. The skill level ranged from people brand new to trading, to seasoned hedge fund managers and professional traders. I would find out later that this was the toughest competition they had ever had.
Part of the rules was that I had to have a software installed on my trading station so that my trades were made public as I made them. Thousands of people watched me every day in the most transparent, audited competition in the world.
I more than doubled the live account in front of thousands of people and eventually won with 161.12% in one month.
I went one step father. I started a Facebook and Twitter account and started posting my trading calls, live as I took them. I did this not to brag, but because I love to be involved with people who are traders, or want to learn to trade.
Old Tree Publishing, one of the longest established publishers in trading education, is my partner in the limited distribution of my system. This is very comforting for me and the people who join, because of their reputation for support and helping traders.
I chose ClickBank to handle the money side of things as their credibility is beyond question for dealing with both vendors (people like myself) and people who buy through them. This took away all the headaches of dealing with money, while at the same time, I know that the people who paid for Scientific Forex don't have to worry about some fly by night company who took their credit card details.
I still release signals, teach and help traders for free every day. I do so because I love it.
Let Me Prove It To You
| | |
| --- | --- |
| Cristina's Live Trade Video #1 | Cristina's Live Trade Video #2 |
| Cristina's Live Trade Video #3 | Cristina's Live Trade Video #4 |
| Cristina's Live Trade Video #5 | Cristina's Live Trade Video #6 |
My Personal Support

Something else you should know is that I have been doing this for a long time and have been answering questions on trading for years - I'm not going anywhere soon.
The people who become part of my group can contact me by:
Live chat. When I am awake, I am inside the member's only trader's lab and I can answer questions directly one on one. I often sit for hours just chatting with my group. I think of my group as friends, not customers.


Skype. I can't live without Skype. It is permanently switched on and when I do sleep, my assistant Christie normally takes over from me, so there is very little time when you can't reach me or Christie.


I allocate a portion of my day, every day, to answering emails. Some people just prefer to ask questions like this, and that's fine by me.


Telephone. People are often surprised that I pick up the phone. If I am asleep or Christie is not available, there is an answering machine for my group to leave a message and their number. When I wake up, I call them back.


I'm basically very easy to work with.
Warning
"This Is The Last And Final Time On
DVD, The Scientific Forex Trading
System For Building Wealth Through
Trading Forex... Will Be Released. 250
Copies Will Be Made Available
For A Short Time"
I will never be able to share my Scientific Forex system on Facebook or any website for that matter, because when you deal with people on Facebook and email, it tends to be just short quick questions that people want answers to.
There are one or two parts of my simple system that are critical to know,
otherwise you might not get the outstanding results I get. I need to keep the group small so I can make sure that everyone gets these critical points. I can only handle a few people at a time.
This will be a first come first serve deal only. The Scientific Forex method will be offered only once.


Distribution will be tightly controlled. Only a small number of sets will ever be made available. You will never see this system on the Internet or some file sharing site, or some forum because there is a secret part to all of this that only the selected few who get in, will ever know.


I'm not just going to reveal the best kept secret in Forex, I am going to give this privileged group every piece of information I have ever learned about Forex. You should never need to buy another thing for your trading education.


I will be giving the same system that won me the Surefire Trading Challenge with a 161.12% win in one month. Only I, and my clients, will ever know how I won that competition and go on to be profitable month after month.


Only my keen eye as an auditor and mathematical training allowed me to put together probably the most powerful system ever seen in Forex. If you act today and are serious about building wealth, it can be yours too.


The system should work and deliver on everything I say, or you get your money back with no questions asked.


Three market crushing bonuses that make your success almost foolproof.
This Might Not Be For You
Please read this next bit very carefully. I am willing to help anyone who wants' to learn how to trade. I have done it for free for years, but if you are not serious about this, or you're not sure, then it's better that you don't buy today - don't take the space of someone who wants to be able to earn what they want and enjoy the lifestyle only a Forex trader can have.


Remember what happened the last time I took on a few people? It sold out in 1 minute and 35 seconds. Admittedly, I only wanted to take a smaller group than this last time, but it was oversubscribed by a factor 100.


I only mention this because there is a time factor in all of this. Those that act today are guaranteed a place in the group. By next week, their lives will be different.


I think anyone can master this, but that's not the problem. The problems is getting your copy and getting into the group before all the copies have gone. If you are already trading, or are trading and it's not going so well, this will feel like a huge weight has been lifted off your shoulders. You will be able to trade with confidence for the first time.
What would it take to make
success inevitable?
Let's say you have a sincere desire to change your life, make more money and live the lifestyle you want. And for the sake of argument, you know absolutely that Scientific Forex could do that for you.
You would be hitting that buy button faster than your wife heading to the shops on sales day.
Or
Imagine your favorite band was just about to do one last show and there were only 100 tickets on sale, but there where 10,000 people trying to get the tickets -
you wouldn't even hesitate would you?
Well, it's the same with this. While you are reading this, people are snapping up the few remaining copies of the thing that could change where you will be in a few months.
The Two Factors You Must Have
To Be A Superstar Trader
You must be able to look at the information you have in front of you and make a decision. Even though I am sure we will become friends, if you make it in, it is still my goal to get you standing on your own two feet. I want you to become independent in your decision making process, and that is part of my teachings. Nothing will make me happier than the day you have your first winning month that you achieved all by yourself. Make that decision to join me today.
You must want to do this. I have helped hundreds of people and some have great success and some don't. None of them have the secret I am sharing today, but here's what I have noticed. The people who can follow simple instructions and who make the effort... and are dedicated to learning - succeed. I can give you everything, but you have to provide the desire to succeed.
Three Bonuses That Will
Make Your Head Spin
Crossfire Signal Locator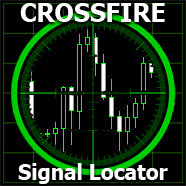 For over 2,000 years, mathematicians have been examining certain ratios that seem to occur in nature, buildings, the galaxy and the human body.

These ratios occur with such frequency they are often called the Golden ratios. In modern times, top traders have applied these ratios to the markets and found that they can pin point when a market will stop, or where the market will go to.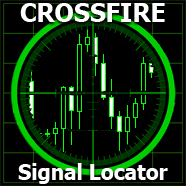 Traders have had such success with this tool that many use nothing but this to trade. The markets are in fact predictable, and this tool proves it. While everyone else is trying to figure out what to do next, the Crossfire Signal Locator will show you in advance where the trade is.

The Crossfire Signal Locator is an indicator that you simply add to your charts, and the magic begins to happen instantly:


- It will show you how far the market will go in any direction.
- It will show you where the market will be at a certain point in the future.
- It will place buy and sell arrows on the chart so there is no misunderstanding of exactly where you
should enter a trade.
- It can be used on any time frame.
- It can be used on any currency pair.
CandleForce Trader
Japanese Candlestick Charting is definitely one of the most common ways of charting used today. This can be attributed to the fact that throughout history, candlestick charting has provided an easy, practical and simple means of interpreting price. Traders have had such success with this tool, that many use nothing but this to trade.

This kind of charting is so-called because it was first used by the Japanese to trade rice in the 18th century. Munehisa Homma, the "Father of Japanese Candlestick Charting," is the Japanese rice trader who first used this charting technique to predict price movement based on historical data.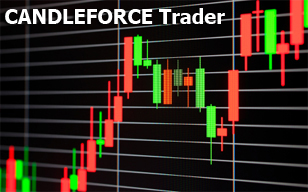 Basically, when you trade using candlestick patterns, you believe that when certain candlesticks appear, they form a pattern. That pattern leads to a predictable move in the markets. There are literally hundreds of patterns, but here are just a few to give you an idea.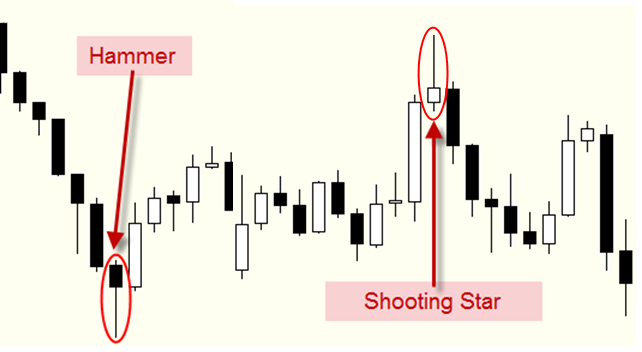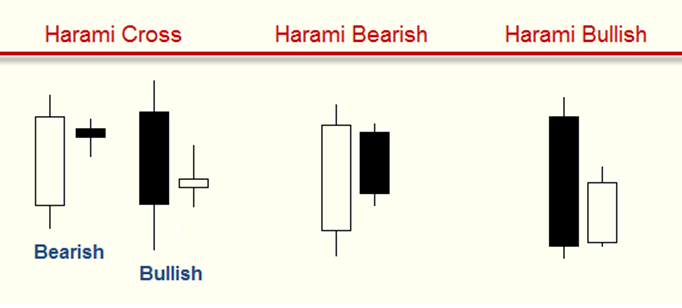 Candlestick trading has been used for years with good reason, it works. The only problem is that most traders have a hard time identifying when there is a pattern, or they just miss them.

This can mean the difference between success and failure. To overcome this, the CandleForce Trader identifies the main patterns for you,so that you don't need to worry about missing the next big trade.
CCFX Trade Finder (Classified)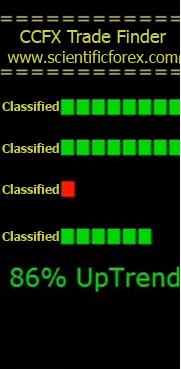 There's only so much I can say about this because... ONLY... the few that get Scientific Forex today will ever see it.

This is the result of one of the best living traders collaborating with one of the best living programmers. To say this is the most sophisticated trading tool in Forex right now, is probably an understatement.

The CCFX Trade Finder is so powerful that it comes with a warning. That's right, as soon as you get it, the first thing you will want to do is start using it. The accuracy is unbelievable, the information unparalleled, and the alerts mean you can be doing other things as the CCFX Trade Finder does its job.

Even though this basically trades for you, I insist that every one of the future trading stars know exactly how it works, so they can always trade without it.



- This will tell you when you have a potential trade
- It will tell you how strong the trend is
- It will tell you the strength of the indictors
- It will alert you when there is a signal in case you missed it

The other functions are too top secret to mention, just in case someone tries to replicate it. This one bonus is worth 10 times the Scientific Forex package.
Three Qualifications You Must Meet
You must agree never to share, publish or sell any of the information in the Scientific Forex trading system. This is for your eyes only. Our group is fast becoming the most successful traders in Forex and we want to keep it that way. That's another reason I am restricting the number of copies that will ever be sold. No one has ever broken the confidence of the inner circle of Scientific Forex traders, and once you have a copy you will understand why.


You must be able to follow simple instructions and apply a few rules. The system is simple to learn and results come fast. I could show you exactly how to trade my system and build wealth from the Forex market, but you must be willing to learn the system. I can't do this for you. In fact, my goal is to get you to stand on your own two feet as fast as possible.


You must be ready for change. Scientific Forex works. There's no point in trying to adapt this system to old ideas that just don't work. This is where new traders actually have an advantage, because they don't have any preconceive ideas. Just follow the system and you will never look back.


I Invite You To Join Me Below
If you would like to be one of the few people who gets into my inner circle of apprentice super star traders... fully backed up by my 100% no questions asked money back guarantee -
and you meet the three qualifications above, then join me now by clicking the order button below.
It's important you know that my secrets will never be released on the Internet. They will never be massed produced,
and only my close, confidential members will ever know how to beat virtually any trader out there to produce unheard of results, month after month.
The secret that won the biggest trading competition in the world with 161.12% trading live in one month
, will be shared with a small elite group of likeminded individuals who want to change their lives, and transform their financial position,
if they act today.
If you know the value and power of the knowledge I am about to share,
then I invite you join me right now, today, by clicking the link below. Join the other
250 newly born trading stars,
join me in a new way of life, join me by positioning yourself above any possible competition because you have Scientific proof that what you are about to learn works.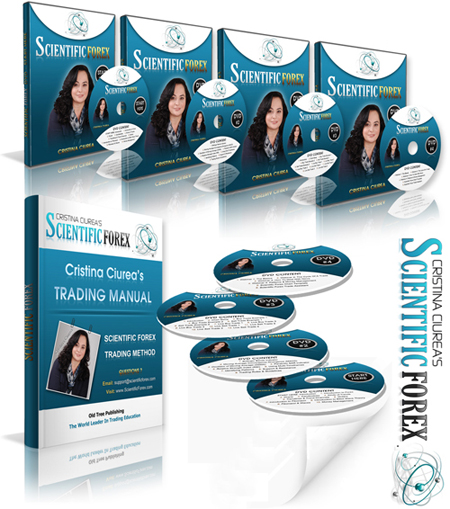 Ready To Order?

Add To Cart

Your satisfaction is 100% Guaranteed
There's Zero Risk
My 100% Never Need
To Worry Guarantee


60 days to try - You have 60 days to try the Scientific Forex to decide if this is for you.

I know it's easy to talk, but I want you to prove to yourself this is not only a good investment, but probably the best investment you will ever make in Forex. If this doesn't live up to what I say in this letter, then all you have to do is return the course for a full refund.

One of the things you learn as a trader is to make decisions. The market doesn't wait for you to be ready.

I want you to make the right decision now and say yes to my proposal, with the complete confidence that if it's not what you thought it was, you can receive a full refund. All you have to do is return Scientific Forex within 60 days.



100% No-Questions-Asked
Money Back Guarantee


I know it is natural to be worried about things when you buy something. I know that you may be trying to decide if this is for you, but one thing I don't want you to be worried about is the fact that you can return the course if you don't think it is exactly what you want.

Try Scientific Forex for 60 days and if at any time you feel that you want your money back, simply return the course and I will refund your purchase price.

There's no hidden or tiny text, fancy footwork or alternative agenda. The refund guarantee you see here is exactly what you are entitled to.

I'm so confident that the Scientific Forex works that I don't believe you will want a refund, but if you do, I will have no problem giving you one.
FAQ's
Here's a few questions I have had leading up to today:

Can a new trader learn this system?
A.
Yes, my trading system is a very visual system and all the signals are on the chart. Any new trader who can tell the difference between two colors can learn to trade the system.

The name Scientific Forex sounds complicated; will I be able to do this?
A.
I named my system Scientific Forex because I made my system based on scientific knowledge and used a scientific approach to test it. As with the technology around us, science does not complicate trading, it makes trading simple and easier to do. For example, science has not made travelling become complicated, science just made it easier to do.

Can I trade Scientific Forex with a full time job?
A.
Yes, you can. As a matter of fact, I started trading my system while working a full time job. But as I became more profitable, I stopped and consulted to companies who really needed it.

Will Scientific Forex work on any charting software?
A.
The system uses standard indicators, so whatever platform you use is not an issue. Although, the bonus software that I give away can be used on MT4 platforms only, since it is the most common platform used by traders I know.

What if my trading platform is not with an MT4 broker?
A.
You can still trade the system with your broker. It does not matter what platform you use, because my system uses standard indicators that can be found in any platform.

Can I trade more than Forex with Scientific Forex?
A.
As I trade the system with Forex, I cannot recommend using it with other securities.

What is the Win Loss Ratio?
A.
The win/loss ratio varies but during the Surefire Trading Challenge, the win/loss ratio was 71/13 in one month of live trading.
That's a 84.5% win rate.

What time of day can I trade with the system?
A.
You can trade the system anytime you want to. In my experience, I trade during the day from 10 AM GMT, but many times, I also stay up late because there are also good signals.

What is the difference between Scientific Forex and other systems?
A.
The biggest difference is, that I was hands-on in developing and testing my system, so I know it inside out. I am a very meticulous person, and I think it's because of my training. But aside from the fact that I find my method very systematic, I have proven that it works time and time again, even against more than 2000 other traders in a competition. It is totally unique!

What currency pairs can I trade?
A.
You can trade any currency pair. My favourites are GPBUSD, EURUSD, USDJPY, AUDUSD and USDCHF basically because of the spread.

How much money do I need to get started?
A.
You don't need much money at all to get started. In fact, I suggest you initially trade with the smallest account you can. Many brokers offer "micro accounts" with a minimum deposit of as little as $250. You can even demo trade until you feel confident if you like.
Common sense should always prevail and you should never risk money you don't have to lose.

Is there a monthly subscription or is it a one-time fee?
A.
The Scientific Forex course, which includes the 4 DVDs, a trading manual, member's area, webinars and all the bonuses, are all for a
one-time fee only.

Is Scientific Forex a trading robot or a manual trading strategy?
A.
The Scientific Forex is a manual trading system that comes with automated software to help you identify your signals to trade.

Is Scientific Forex a trend following or a trend reversal system?
A.
The Scientific Forex system can identify both trend following signals and trend reversals.

Do I need to demo trade before I trade Scientific Forex live?
A.
I strongly suggest that you DO demo trade the Scientific Forex system until you get the hang of it. Once you are ready to finally go live, I then suggest you start with a very small initial account. You can add funds to this small account as you feel more comfortable with the system.

Why are you selling Scientific Forex?
A.
As I have been helping many traders in Facebook, I have been receiving plenty of questions and messages from traders asking me for help. I decided to do one-on-one lessons but I was only able to help a few traders. More and more people keep asking me to teach them, so I decided to make a course to help more traders.

How long have you used Scientific Forex?
A.
I have been trading the system for 4 years.

Is Scientific Forex a scalping, intraday or swing trading method?
A.
The system can be traded in a variety of timeframes. It can be considered a scalping system, if you use it in shorter timeframes and an intraday system, if you trade in the 1 hour or 4 hour timeframes.

How many trades a day can I expect with Scientific Forex?
A.
The number of trades depends on the timeframe you choose to trade. You can have at least 1 to 15 trades a day.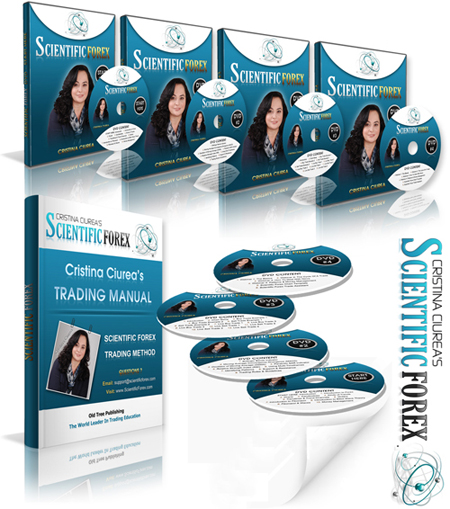 REMEMBER:
If you take the 2-Payment option ($325 X 2), you will never need to make another payment once you have covered the price of the system. You receive all the benefits of a once off payment of $499. Either payment option will give you access to the full course. Your training will start tomorrow, and above and beyond everything I have mentioned, you will also receive specially prepared video training until your course arrives. You will receive some very special unadvertised bonuses during the next weeks and months if you act today.


CAUTION
HYPOTHETICAL PERFORMANCE RESULTS HAVE MANY INHERENT LIMITATIONS, SOME OF WHICH ARE DESCRIBED BELOW. NO REPRESENTATION IS BEING MADE THAT ANY ACCOUNT WILL OR IS LIKELY TO ACHIEVE PROFITS OR LOSSES SIMILAR TO THOSE SHOWN. IN FACT, THERE ARE FREQUENTLY SHARP DIFFERENCES BETWEEN HYPOTHETICAL PERFORMANCE RESULTS AND THE ACTUAL RESULTS SUBSEQUENTLY ACHIEVED BY ANY PARTICULAR TRADING PROGRAM.

ONE OF THE LIMITATIONS OF HYPOTHETICAL PERFORMANCE RESULTS IS THAT THEY ARE GENERALLY PREPARED WITH THE BENEFIT OF HINDSIGHT. IN ADDITION, HYPOTHETICAL TRADING DOES NOT INVOLVE FINANCIAL RISK, AND NO HYPOTHETICAL TRADING RECORD CAN COMPLETELY ACCOUNT FOR THE IMPACT OF FINANCIAL RISK IN ACTUAL TRADING. FOR EXAMPLE, THE ABILITY TO WITHSTAND LOSSES OR TO ADHERE TO A PARTICULAR TRADING PROGRAM IN SPITE OF TRADING LOSSES ARE MATERIAL POINTS WHICH CAN ALSO ADVERSELY AFFECT ACTUAL TRADING RESULTS. THERE ARE NUMEROUS OTHER FACTORS RELATED TO THE MARKETS IN GENERAL OR TO THE IMPLEMENTATION OF ANY SPECIFIC TRADING PROGRAM WHICH CANNOT BE FULLY ACCOUNTED FOR IN THE PREPARATION OF HYPOTHETICAL PERFORMANCE RESULTS AND ALL OF WHICH CAN ADVERSELY AFFECT ACTUAL TRADING RESULTS.

At all times, any and all information on, or product purchased from, this website, is for educational purposes only and is under no circumstance intended to provide financial advice. No guarantee is represented from any statements about profits or income, whether expressed or implied. As no trading system is guaranteed, your actual trading may result in losses. You will at all times accept the full responsibilities for all of your actions, including but not limited to trades, profit or loss. You agree to hold scientificforex.com, the site legal owners, Old Tree Publishing (Pty) Ltd and any authorized distributors of this information at all times harmless in any and all ways. By using our product(s) this constitutes your acceptance of our user agreement.

You agree by using this site and accepting our terms and conditions of purchase that you agree that you, and you alone, must ensure that the use of any of the materials purchased from our site in any manner or form at all, is in compliance with your national, local, federal, state or county laws.
Contact Us At

This is an image - please TYPE the email address into your email client.